Attractions This Year - 2021
Actress: Anamika Chakraborty (23rd January 2021)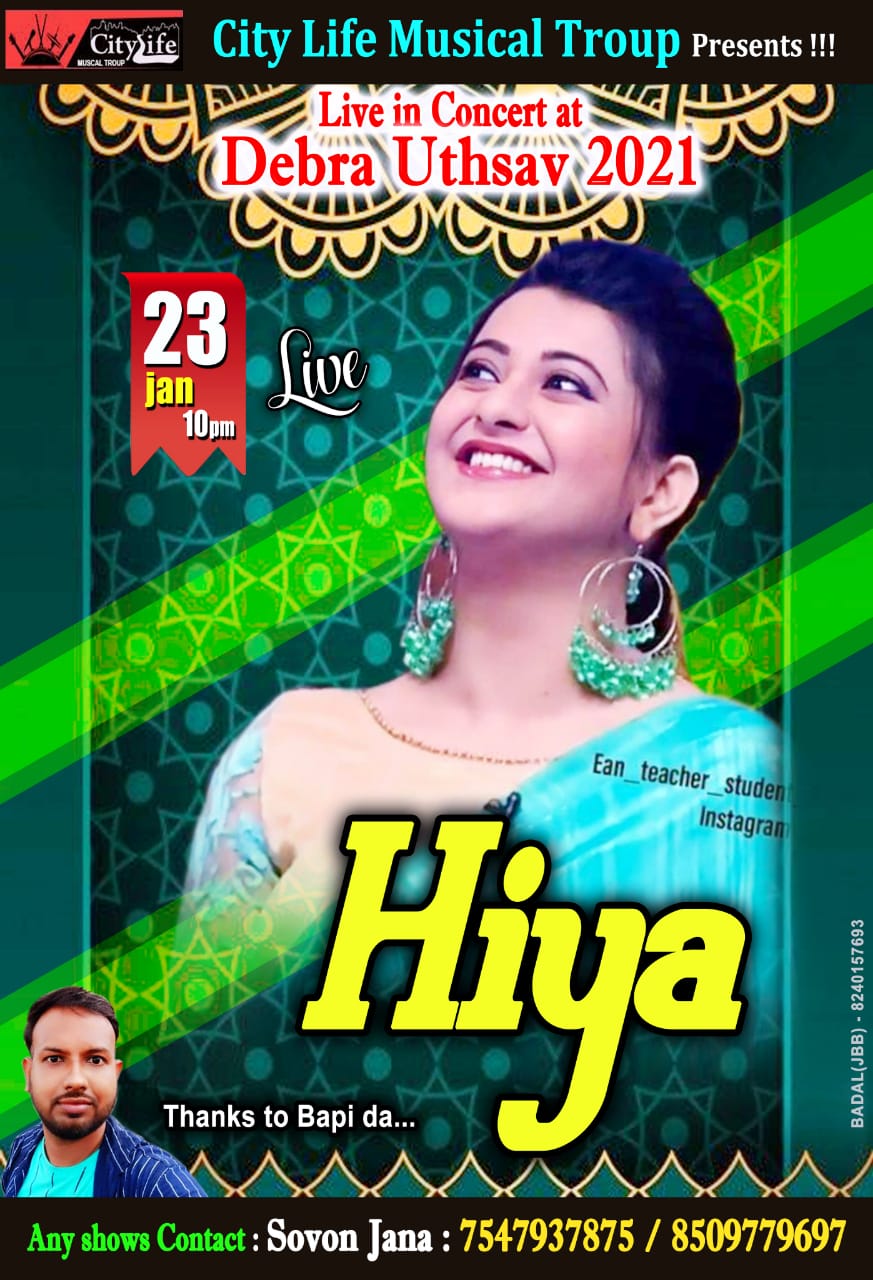 Movies and TV Shows: Ekhane Aakash Neel, Holy Faak , Rajjotok(2014 – 2016), Aschhe Abar Shabor, Phoolmoni(2016 – 2017), Tor Opekkhay, Love Letter etc...
Singer: Aditi Chakrabarty (24th January 2021)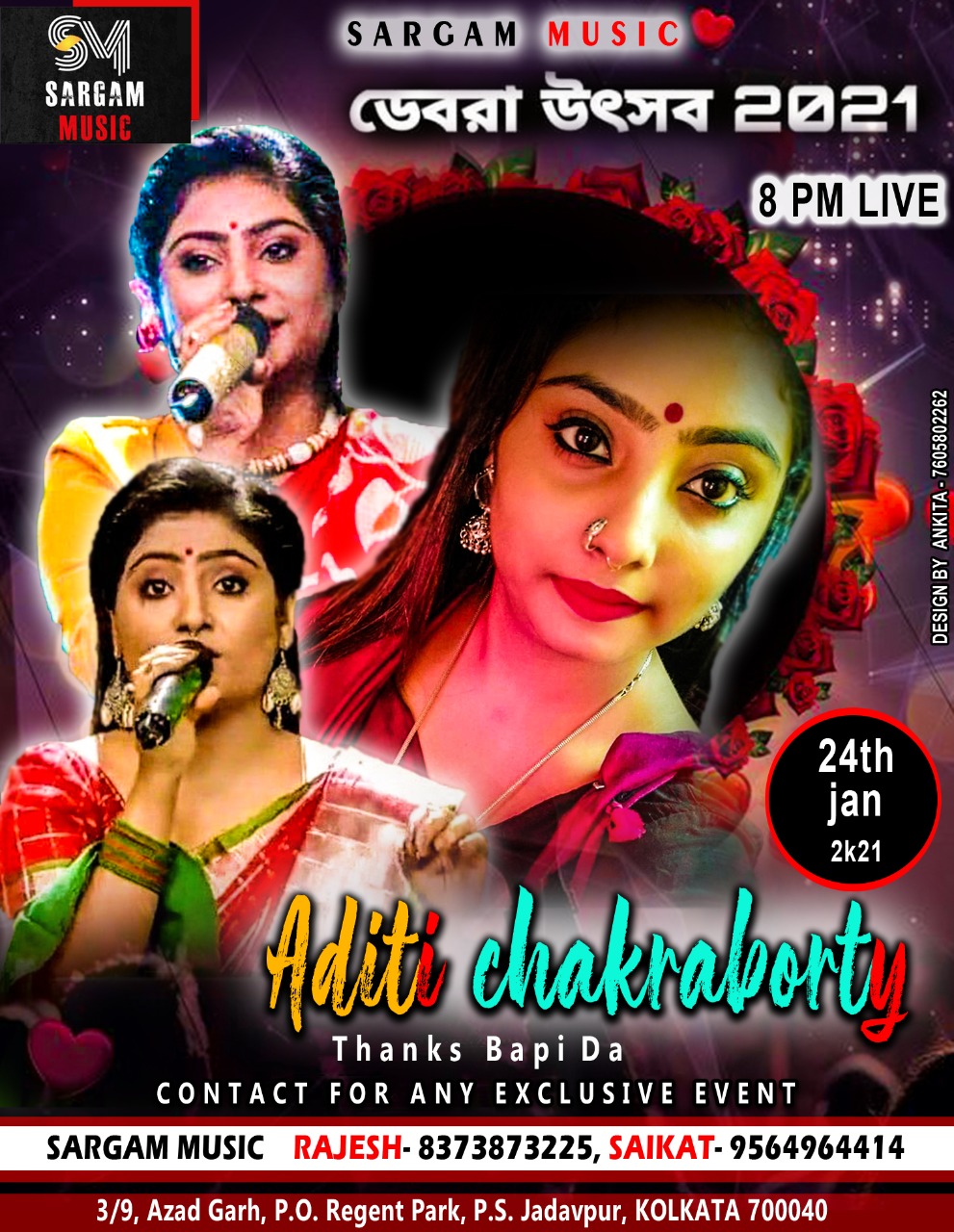 TV Shows : SaReGaMaPa 2020 (Contestant)
Actress: Rukma Roy (25th January 2021)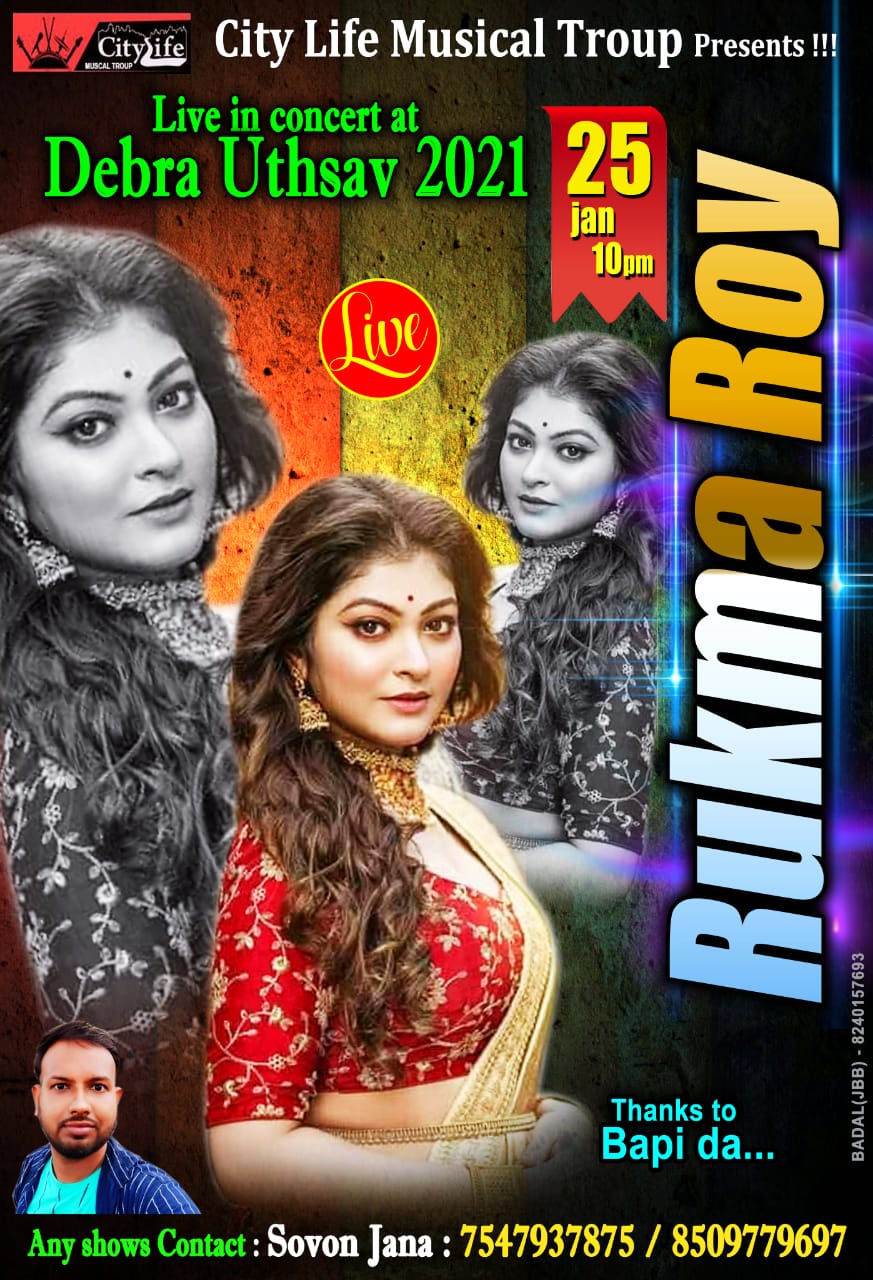 TV shows: Kiranmala, Pratidan, Bagh Bandi Khela, Khorkuto, Swapno Udan etc..
Bangla Band: Cactus (26th January 2021)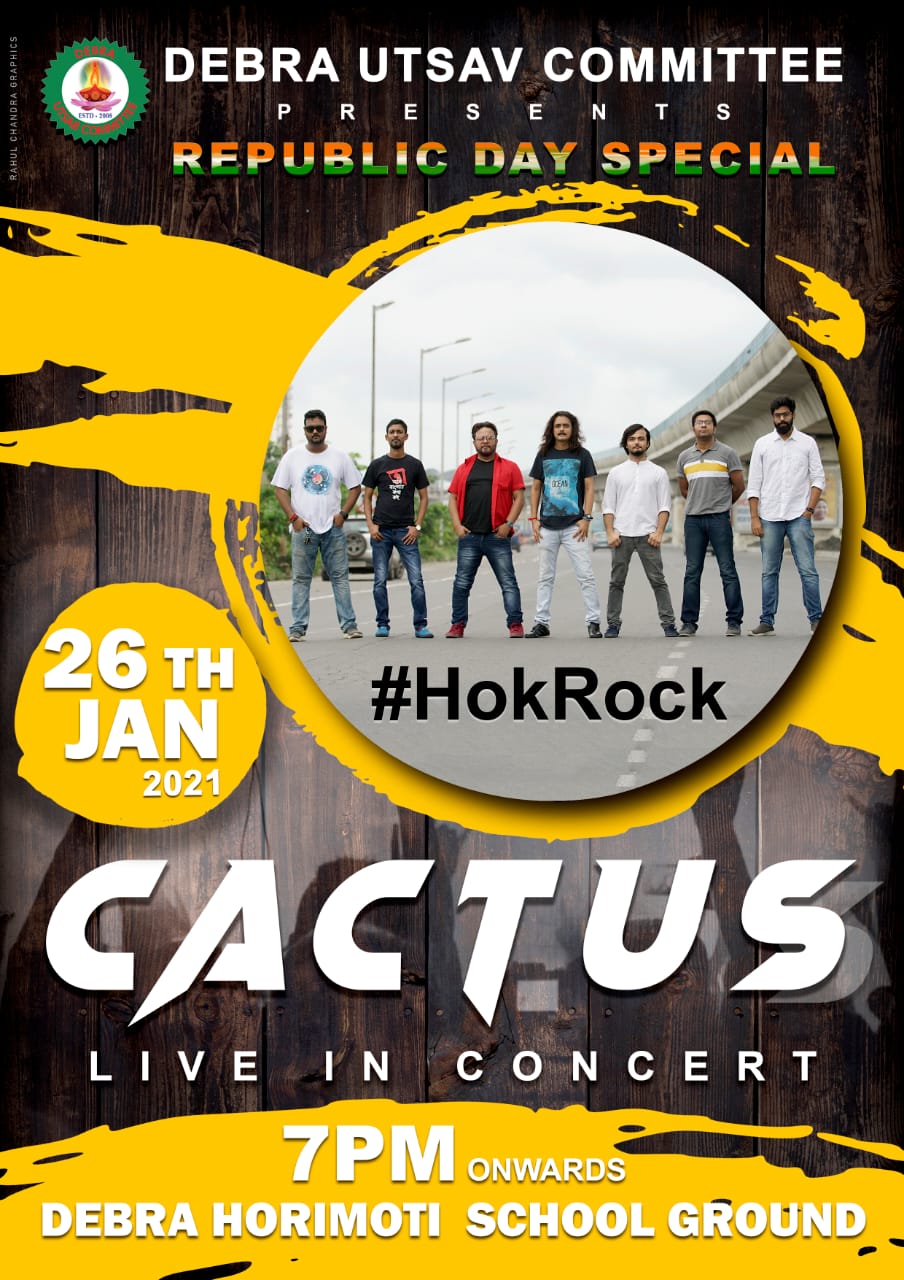 Intro: Cactus is an Indian Bengali rock band from Kolkata, West Bengal, India. Since inception they have recorded four full-length studio albums and have performed over 2500 concerts across India & abroad.
Albums: Tuccho, Rajar Raja, Nil Nirjane, Cactus etc..
Actress: Diya Mukherjee (27th January 2021)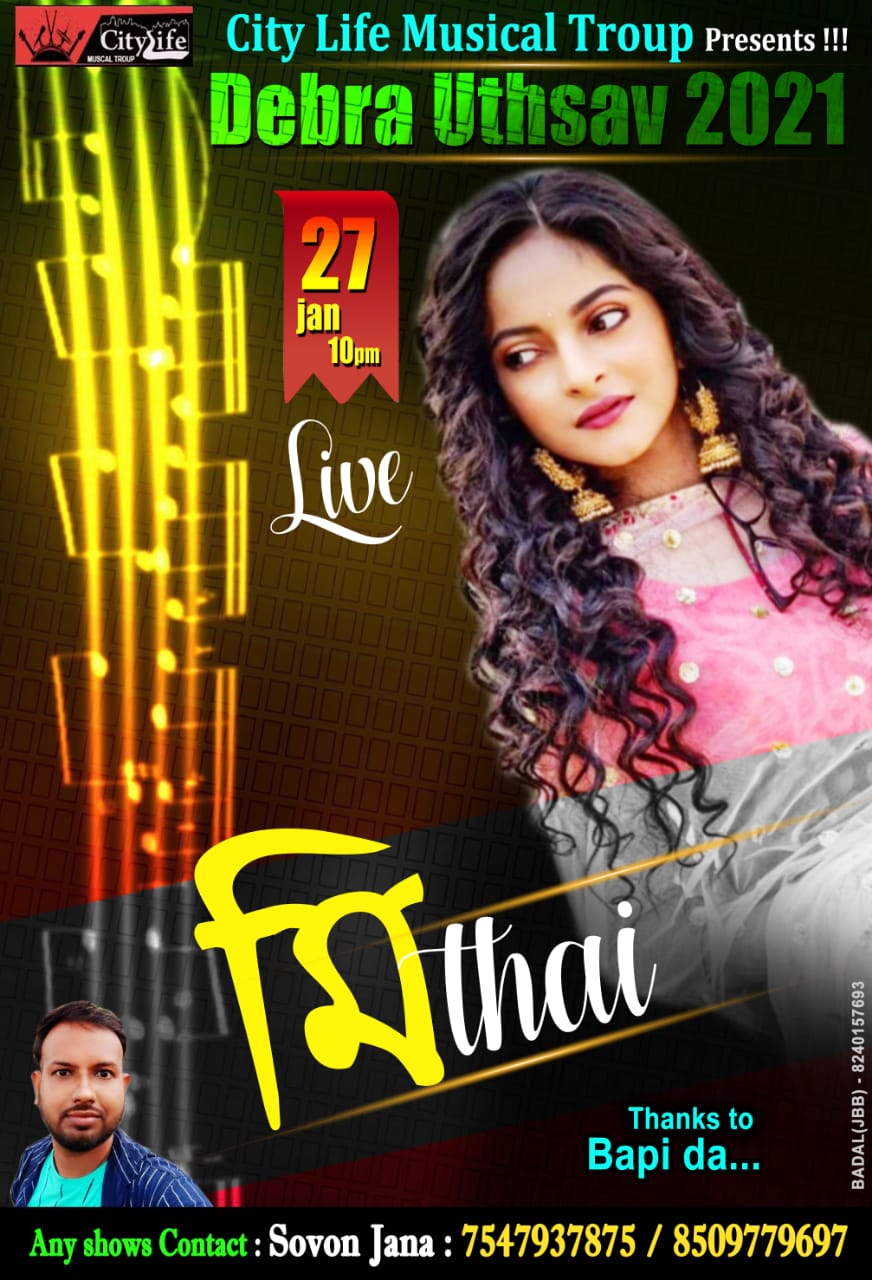 TV shows: Mithai, Seemarekha, Nojor, Netaji, Prathoma Kadambini, Tumi Ele Tai etc...
Music Director, Singer: Shree Pritam (28th January 2021)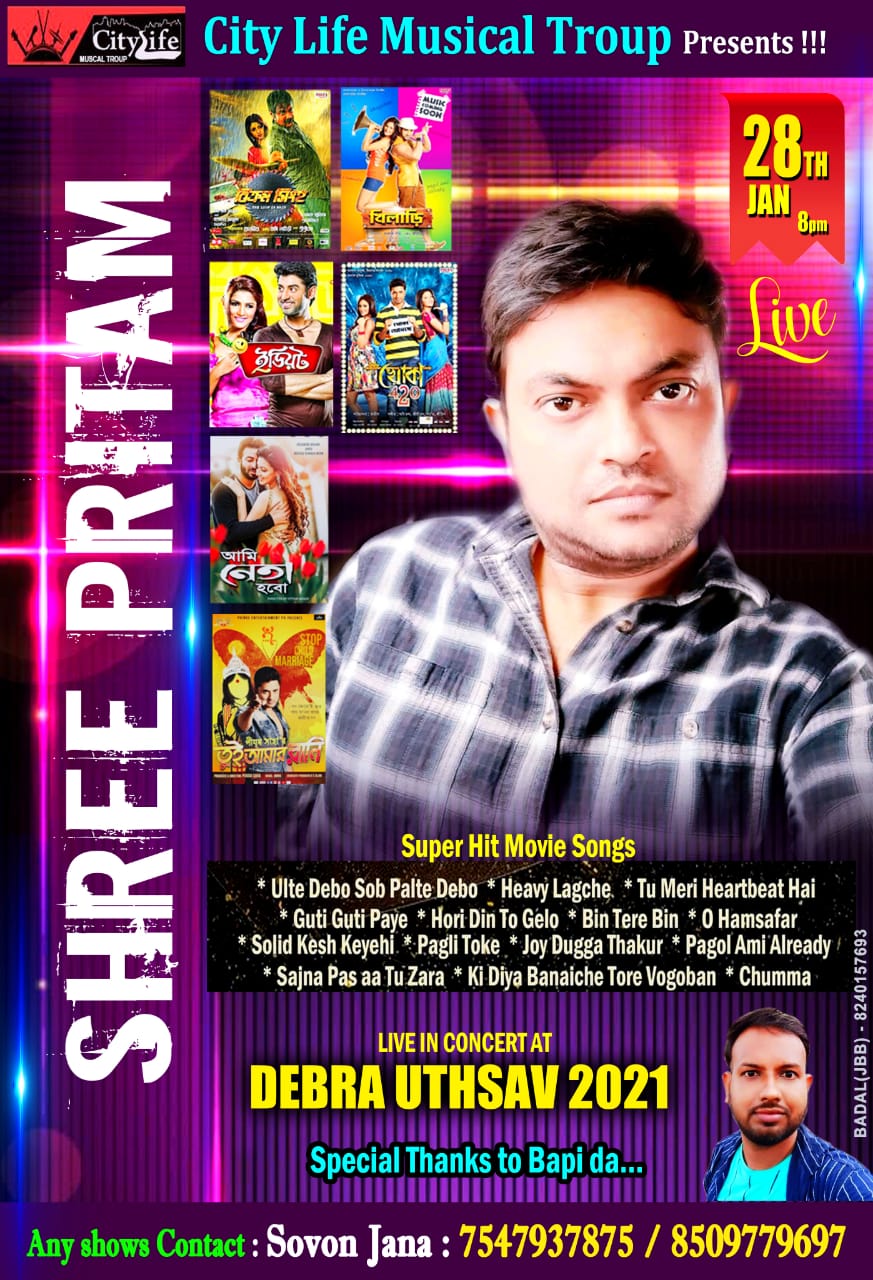 Movies: Khilari, Khoka 420, Idiot, Bikram Singh, Birodhi, Ami Neta Habo, Soshurbari Zindabad 2 (upcoming) etc...
Actress: Debchandrima Singha Roy (29th January 2021)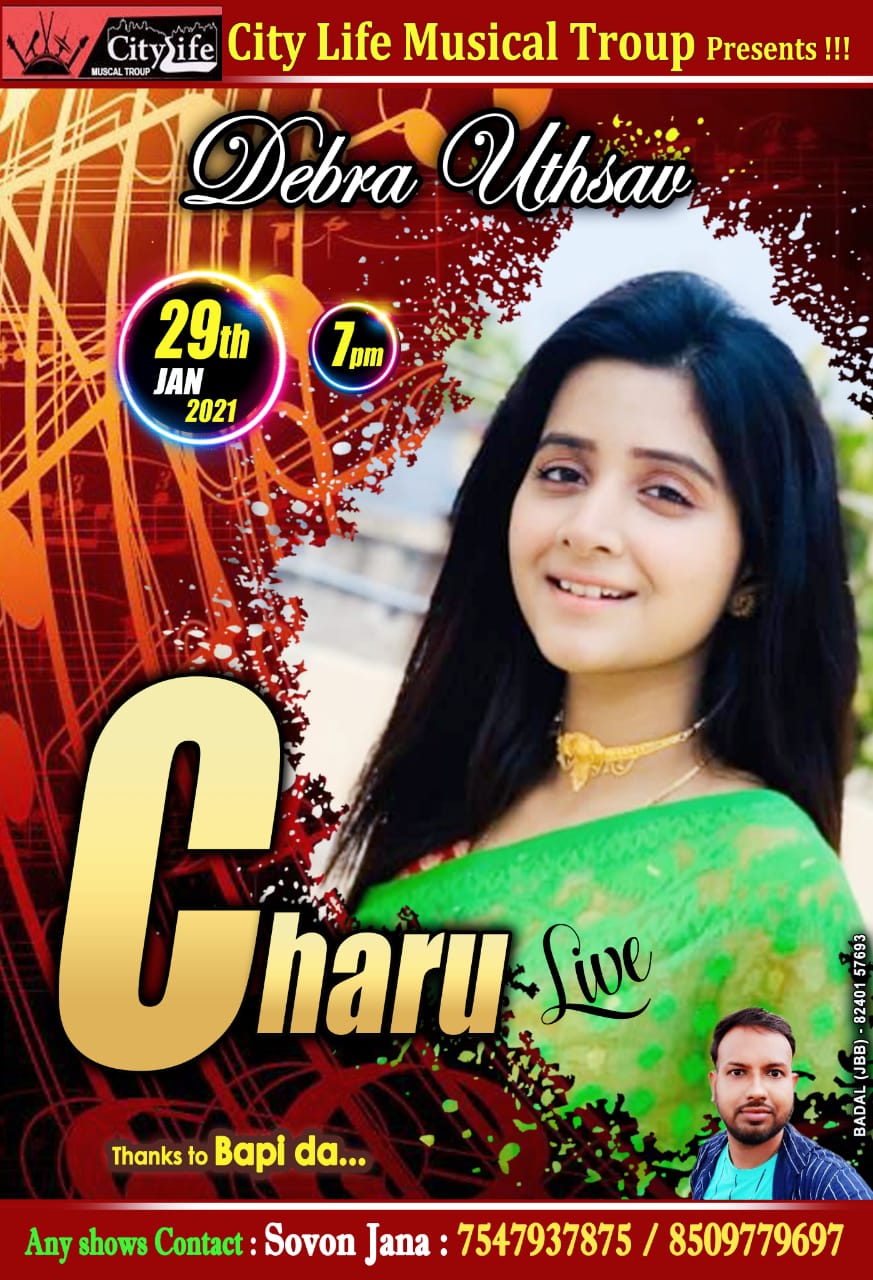 TV shows: Sanjher Bati (Lead Role- Charu).